NTCL Brighton
Date: Saturday 13 November 2021
Location: Hilton Brighton Metropole, Kings Rd, Brighton BN1 2FU
Time: 10:00-15:00
Nursing Times Careers Live will return on the road and stopping in Brighton in November! We're so excited to bring you amazing speakers ready to inspire you and exhibitors that are looking to hire nurses like you.
Our events are created with you in mind, they're created to build a supportive environment and provide you with the tools and advice to guide your career decisions.  
You will have the opportunity to interact not only with exhibitors about live job opportunities but also the speakers whom you'll be able to ask questions too.
Whether you're a qualified nurse or student just getting started, our events are the perfect opportunity to take charge of your career.
Our job fairs are free to attend.
We are excited to see you all again. 
If you're having trouble filling in the registration form below, please make sure you are using Google chrome or a mobile device.
Programme
10:00
Career Fair Opens
Chair: Thomas Currid, divisional lead for nursing, University of Essex
10:00 – 10:30
Exhibition time and networking
This year we continue to build on our exciting exhibition features. Make sure to visit our range of exhibitors with exciting job opportunities. Gain FREE advice on revalidation, CPD activities like our NT Journal Club and visit our complimentary treatments to relax and recharge.
10:30 - 11:00
Working with Brighton and Sussex NHS Foundation Trust
Content to be confirmed soon
11:00 - 11:30
Networking break
11:30 - 12:00
Using the power of resilience to reach your full potential
This session will offer advice on not just bouncing back from adversity but coping better with challenging circumstances. Including advice on building your resilience and confidence
Developing belief and confidence in yourself
Seeing yourself as a survivor and not a victim
Using mindfulness to focus your attention and manage anxiety
Gill Hasson, author and career coach
12:00 – 12:45
Lunch break
Take advantage of the FREE lunch and refreshments available, but also our prize draw and competitions.
12:45 – 13:00
Prize draw
To enter, visit 12 or more exhibitors and collect their stand codes.
13:00 - 13:30
Nurse leadership
This session will explore the career of Lieutenant Jenny Dyson, the Nursing Times Awards, nurse leader of the year winner for 2020. Sharing advice on compassionate leadership and how you can inspire and empower others.
Lieutenant Jenny Dyson, HM Forces – Joint Hospital Group Southeast
13.30 – 14:00
Mentor networking session
Join our speakers in the networking area of the exhibition for some speed networking. If you have questions about CVs, interviewing or advice on progressing in your career, our mentors will be on hand to answer your questions.
14:00 - 14:30
Student reception and preceptorships
This session is an opportunity for student nurses to learn more about our Nursing Times student editors and rising stars. Exploring advice on learning and development, placements, preceptorships and how best to progress in your career.
14:30
End of conference
Join us for our final prize draw.
14:45 - 15:00
Prize draw
To enter, visit 12 or more exhibitors and collect their stand codes to be in with a chance of winning £200 in prizes!
15:00
Close of Careers Fair
Speakers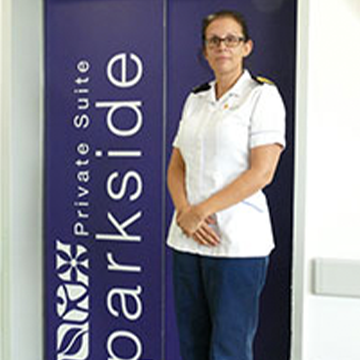 Lieutenant Jenny Dyson
senior sister, HM Forces - Joint Hospital Group South East
Gill Hasson
author and career development coach
NTCL Brighton
Date: Saturday 13 November 2021
Location: Hilton Brighton Metropole, Kings Rd, Brighton BN1 2FU
Time: 10:00-16:30